With all the beach trips coming up, not a day goes by that I don't think of getting my first new pair of swimsuit this season. Not everyone is blessed to have a Victoria's Secret model bod but that doesn't mean that normal beings like us can't stroll the beach in our bikinis. Picking the hottest two piece should not always depend on current trends but more on the right cut for your body. You definitely want to enhance those assets and not attract too much attention on those little 'imperfections'.
So as I go through my usual online reads, I stumbled upon
Free People's
Swim 2011 lookbook and fell in love with most of the pieces! My favorite would be the printed Banita top (above) since the print is so hip and right on trend with the animal print!
As for my small framed body, those boy cut tops and bottoms work really fine because it won't make me look scary skinny. Also, keep an eye on those tribal accessories because they are definitely a hit this season.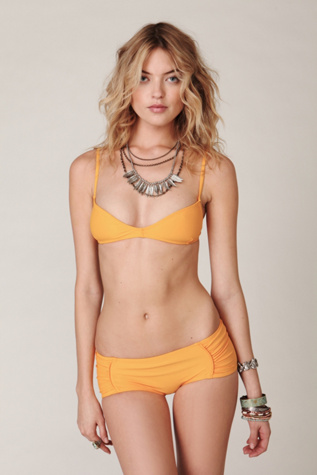 High-waisted bottoms are a must-buy too for me. I just have one right now but I am looking for those pin-up-girl-inspired cuts.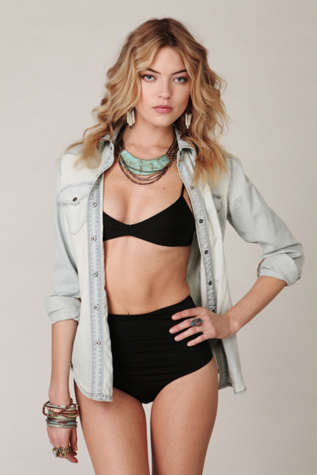 This is a fully lined reversible (to white) top and bottom
Ahhhh, the ultimate boy look! Or does it look like you borrowed your lil brother's top then ripped it. Haha. Have you seen a similar design here?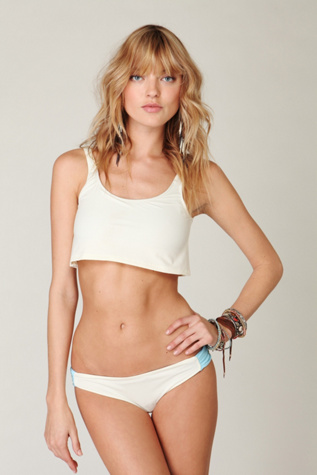 And the elusive one piece suit. Sigh. It has been too long since I've been looking for the perfect fit because most sizes here in the Philippines are petite so they obviously are too short for me. I want it strapless too like this one.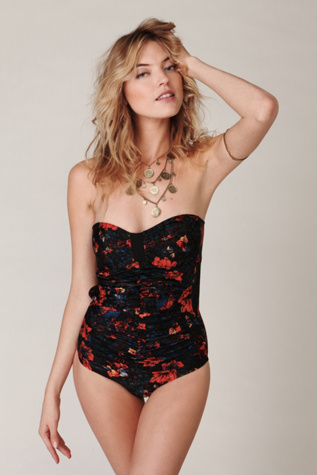 Just for pic spam purposes, below is one of my favorite pieces from Victoria's Secret Summer 2011 lookbook. Although you gotta pull it off with that ripped body and sultry attitude.
Do you love 'em as much as I do?
I hope to find similar pieces from here because I don't think someone could get me these from the US just in time for this month's beach trip!
XOXO,
Marga
LIVE.FASHIONABLY.