Don't judge a bag by its wearer.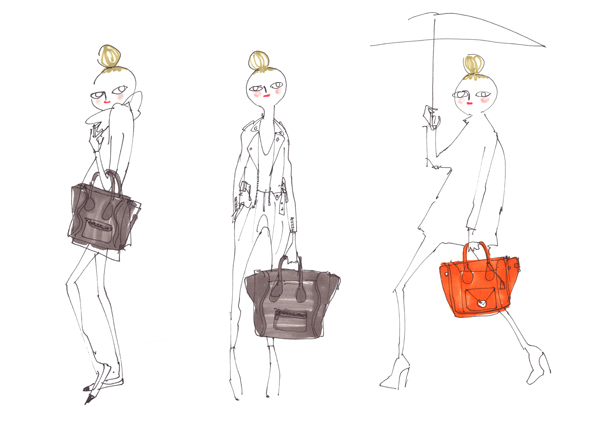 I heard these bags have been sold out everywhere and true enough, while we were scouting for it in Hong Kong, all Celine's stroes said it was sold out. It's not hard to imagine since its the latest bag that has generated this much buzz since the Mulberry Alexa and the Proenza Schouler PS1 came out.
Not many people may know this but there are actually 2 kinds of Luggage Tote's. There is the Envelope and the zipper type and i hear, the envelope is a special limited edition while the zipper type will be available in many different materials and colors. There are also 4 sizes, mini, small, medium and large. i personally think that the mini is just right because I wouldn't want the bag to overpower me. Remember, it is still the woman who makes the bag- and never ever the other way around!
Celine Luggage Tote Zipper

Celine Luggage Tote Envelope

I still prefer the zipper for some reason.Maybe because it makes it less bulky- and I am very much anti bulk!
It is now officially a part of my must have bag list- along with the Alexa and the PS1. It doesn't seem to hurt either that its not so mainstream yet. Then again, it may only be a matter of time.
Whats on your Must Have Bag List?
2. Proenza Schouler is Smoke
3. Givenchy Nightingale in Tomato
4. Chloe Parati in Purple
5. Celine Zipper Luggage Tote in Beige
In case you haven't noticed, I'm way past the Logo overload!